RELIABILITY, EFFICIENCY, FLEXIBILITY> CAVALZANI INOX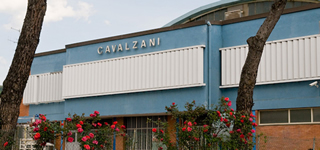 Osvaldo Cavalzani founded the company in 1963 and was later joined by his brother Assuero. With their tenacity and entrepreneurial spirit, the company underwent continuous innovations and became known and appreciated throughout the world for its quality. Today Cavalzani Inox is involved in:
design, manufacturing, and installation of tanks, plants, machines, and systems for the processing and stocking of liquid and granular substances meant for the food, wine, petrochemical, ecological, energy, paper, and cosmetic industries.
design, manufacturing, plants, and installation of conditioning plants for industrial environments used for the treatment and conservation of food and chemical products.
Each customer is different, but every customer's needs are understood and met with care, attention, and a direct and custom relationship.
By listening to and analyzing the needs of each individual customer, innovative solutions can be developed and built together.
This is CAVALZANI, a historic company in the stainless steel industry and a solid technical facility specializing and distinguished in the construction of TANKS, SILOS, MIXING AND REFRIGERATION PLANTS, PED CERTIFIED PRESSURE EQUIPMENT, and EXCHANGERS that can be used to rationalize operations and performance in many manufacturing sectors such as: FOOD, WINE, CHEMICAL, BIO ENERGY, PHARMACEUTICAL, ECOLOGICAL, COSMETIC, etc.
Plants made by CAVALZANI INOX are absolutely sturdy and have a cost/benefit ratio recognized in Europe (as a regular exporter) and are able to develop innovation, reliability, and economic efficiency.
Cavalzani Family