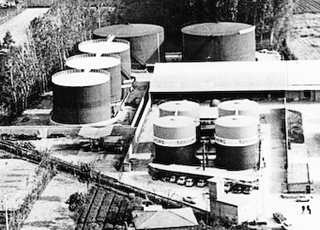 Heavy Industry
is the section of
Cavalzani Inox srl
that is dedicated to the design, creation, and installation of large tanks, complete turnkey systems mounted on-site.
The reference industries are the bio petrochemical, sugar, chemical, fire extinguishing tanks, district heating tanks, cogeneration tanks, tanks for storage and processing of vegetable oils, and storage of fuels and biogas.
The capacity of these tanks mounted on-site can reach 10,000 m3. The materials used to build them vary among the several types of Stainless Steel or Carbon Steel, depending upon the customer's needs and specifications.
Cavalzani Inox srl provides various types of ladders, walkways, platforms, levelling systems, and mobile structures with its systems.
Cavalzani Inox also offers PED certified pressure recipients that can be used for diverse types of products.