Origins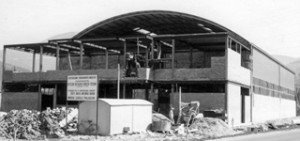 Cavalzani Inox was founded in Sesto Fiorentino in 1963. At the time, the company specialized in the construction of carbon steel tanks. Eridania Zuccherifici Nazionali was one of the first customers.
The company then entered the petroleum industry with a basic contract with Agip and Nuovo Pignone for the construction of hydrocarbon tanks in sales locations (petrol distributors) throughout the entire motorway area, from north to south and including the islands.
Customer service then developed in all 7 companies present in our country.
---
70s: economic boom and social achievements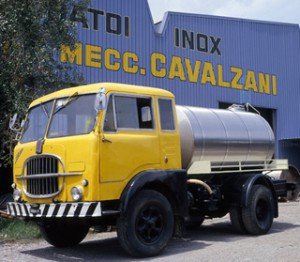 Due to its success, the company extended its activity to the chemical-sugar sector, which underwent a real economic boom during those years. So Cavalzani Inox began working with Eridania, creating numerous facilities, many of which are still in use today. The company, which renovated and expanded its office in Calenzano in 1972, also concentrates on the water industry with the creation of hydrostatic suspended water tanks to be used in the event of fire.
During this same period, Cavalzani Inox decided to increase its investments in welding technology to create large stainless steel products for the agricultural food and wine industry. Osvaldo Cavalzani, the founder of the company, understood the potential of using stainless steel for storing wine, replacing traditional fiberglass barrels. This intuition would be priceless for growing the business.
In 1973, the company granted its employees, who were always considered to be the company's most important asset, an end-of-year bonus payment, called the fourteenth payment (the usual custom is 12 monthly payments plus one end-of-year bonus). It was one of the first metal-working industries in Italy to reach this decision. Cavalzani Inox represents an important example for the area of a company able to create a positive and constructive internal climate despite the period of heavy social tension that manifested on a national and international level.
---
80s: research and patents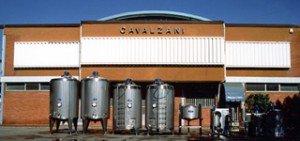 Thanks to its experience in working with stainless steel and its partnerships with companies in the Chianti region, Cavalzani Inox significantly developed its activities in the wine-making area. A series of automated fermenting vats were created that monitor the process temperature and allow the production of high quality wines. Study and refinement of process techniques in the wine area led the company to the creation of major European patents including:
– Criobox, for grape harvesting at controlled temperature. This patent was created in collaboration with Gruppo Candia SpA
– Omnia, for carbonic maceration
– Criotower, the first continuous tartaric stabilization machine that does not require any input from operators.
---
90s and 2000s: towards the international market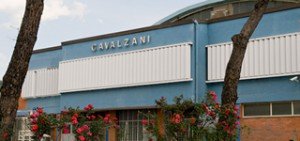 In the 90s, Cavalzani Inox approached the European and international market in the agricultural food and wine sectors. This also led to the creation of turnkey wine cellars throughout the country.
Today, 35% of Cavalzani Inox's production is for the foreign market and it pursues constant expansion in its areas of expertise.